Back
5 of the best protein shakers 2022
What is a protein shaker?
Quite simply, a protein shaker is a tool that you use to mix or blend your protein powder.
Usually, they have a measuring scale on the side so you can mix your protein powder with your desired levels of water, milk or a milk alternative.
You can, of course, mix your protein in a glass or container with a stirrer but often this can leave lumps and is not as effective.
Breaking it down in terms of the most basic of styles, a shaker bottle usually consists of a cup with a tightly sealed lid that features a drinking spout and a wire ball that sits freely inside.
But obviously, this may vary slightly depending on design and product.
Which shaker bottle is the best?
It's difficult to define "best" when it comes to picking your protein shaker. Much of it comes down to personal preference and what features you specifically look for yourself.
There are many useful features to look out for when it comes to protein shaker bottles.
Some may be more practical and convenient than others.
For example, if you're on the move a lot and carry your protein shaker around with you, it might be useful to look for a protein shaker that includes a built-in storage compartment that allows you to store your powder so that it's ready to use when you are.
Stainless steel shakers will keep your drinks cool if you're mixing your protein before you go out, they can also double up as a standard water bottle if you wish.
Mainly though, it comes down to how much you are looking to spend. There are various types of protein shakers out there in the market and they cover every price range.
5 of the best protein shakers 2022
We've picked out five protein shakers to give you a bit of inspiration when picking the right protein shaker for your lifestyle.
Whether you're on the go and need a quick, convenient fix or you are looking for the easiest and most effective method, we've got you covered!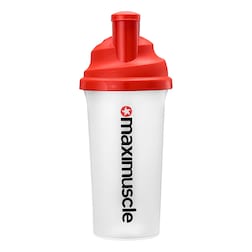 It has a screw on, non-drip lid and includes a mesh at the top which helps mix the powder and remove any lumps as you shake away. It has clear measuring lines so you can measure out your liquid easily.
It's really couldn't be easier to use.
Here's what our customers think
The Mobster – Solid and functional – 5/5 stars
"Got a couple of these in case I needed a second for any reason. Works fine. Blends most powder well. Tight seal. No problems over a year later"
DKel – Does the job – 5/5 stars
"Basic drinks cup, easy to use, easy to wash and the measurement are clear on side."
When it comes to an all-in-one solution for all your protein needs, then this is a serious competitor.  
This multi-functional protein shaker holds your supplements, pills, liquids and even your keys in one suitable container.
Made from high quality materials, BlenderBottle ProStak shaker has a unique interlocking jar system with individual lids, making it possible to carry everything you need on the go.
It also contains small wire balls to ensure you get only the smoothest of shakes.
Here's what our customers think
Charlene7 – Excellent shaker – 5/5 stars
"I purchased this shaker for my partner and he is very pleased with it.
The shaker blends protein shakes very well, lumps and residue are eradicated thanks to the size of the cup and metal ball element.
The shaker seals well and is sturdy. Excellent quality at an affordable price. Highly recommended. I will definitely purchase again."
Renata41 – Very nice – 5/5 stars
"I really enjoyed my shaker cup!
It makes the shake with a smooth texture. It's a very smart and handy cup I can take snacks, vitamins, water and the shake separately in the same cup. Perfect for gym!"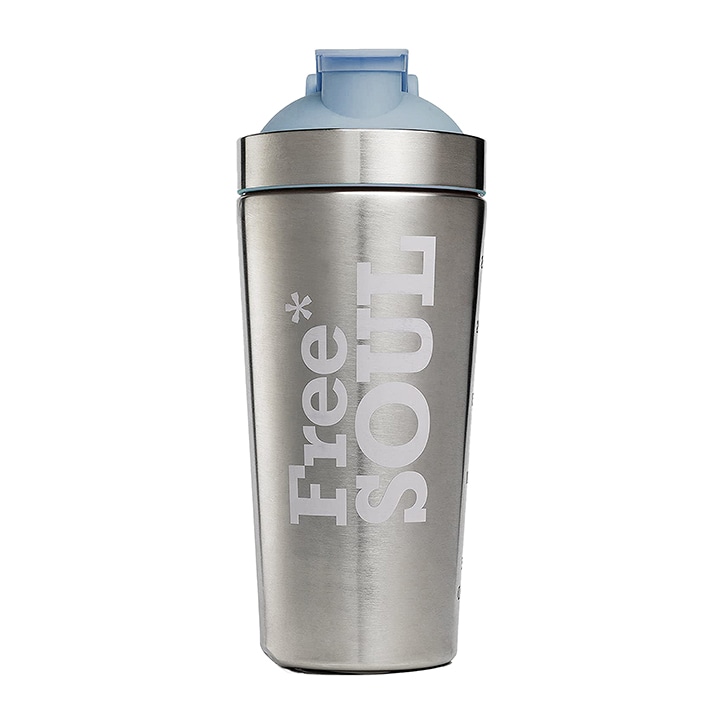 Free Soul's stainless-steel shaker is a great option for those looking for cool shakes.
With an in-built grill, you're less likely to get those gross lumps that you get with some protein shakers. It also has a silicone seal lid to avoid any unwanted leaks and spills.
Nothing but great shakes here! Also comes in grey and baby pink.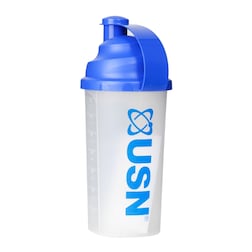 Another simple, yet effective gym accessary. The reliable USN shaker features a screw cap and plastic mesh to help dilute your protein powder.
It's the ideal protein shaker for at gym, work or wherever you plan to go.
What our customers think
Tom12233 – Good shaker – 5/5 stars
"Good shaker and does what it needs to do. 5 stars."
RyannFurryy – Best type of bottle for shakes – 5/5 stars
"Best for shakes, mesh grate I find gets rid of clumps better than any other type of bottle."